Regular price
£1,550.00 GBP
£1,550.00 GBP
Regular price
Sale price
Unit price
per
Sold out
1 in stock
Shipped in 3-5 working days
Sophora japonica pendula is a beautiful and unique tree that is native to China, Korea, and Japan. It is commonly known as weeping pagoda tree or Japanese pagoda tree. What sets this tree apart is its distinctive twisted stem and cascading branches that create a graceful, weeping habit.
The weeping pagoda tree typically grows to a height of 20 to 30 feet and a spread of 15 to 20 feet. Its deciduous leaves are dark green and pinnately compound, with each leaflet being lance-shaped and finely toothed. In late summer, the tree produces clusters of creamy-white, fragrant flowers that attract pollinators like bees and butterflies.
The twisted stem of the weeping pagoda tree is a result of a natural genetic mutation, which gives the tree its characteristic, contorted appearance. This unique feature makes it an excellent choice for use as an ornamental tree in gardens, parks, and other landscapes.
The weeping pagoda tree is relatively low maintenance and adapts well to different soil types and growing conditions. It prefers full sun to partial shade and can tolerate drought, pollution, and urban environments.
Overall, Sophora japonica pendula with twisted stem is a beautiful and distinctive tree that adds a touch of elegance and charm to any landscape.
Key Info

Size & Spacing

Shape / habit

low-branched habit

Preferred Location

Orientation

North–facing or South–facing or West–facing or East–facing, exposed or sheltered

Soil Type

acid, alkaline and neutral soil, full sun

Soil moisture

well-drained

Growing Period

Foliage

spring, summer, autumn
View full details
Why Arundel Arboretum?
Unbeatable Quality

Since we only grow and sell trees, in 40 years we have figured out how to do it very well.

Expert Advice

Ask our experienced staff for advice. Happy to help once bought, simply email if any problems or come over for a chat.


Expert Delivery and Planting

We will deliver your tree and plant it for you. Or 10 trees or a 100.

Arundel Arboretum is a shrub and tree retail nursery with over 40 years of experience.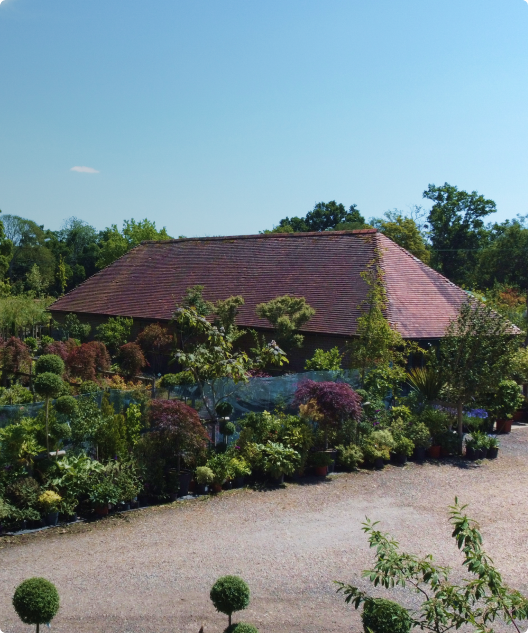 About Us
During this time, we have developed a large stock of trees, mature evergreen shrubs, conifers, Japanese maples, cedars and olives. What sets us apart from a generic garden center is solid unwavering focus on trees and some bigger shrubs. You will find thousands of trees, hundreds of varieties and lots of experts who are working on the nursery and more than willing to help you to choose a plant for you.
What you will not find is hot tubs, garden furniture and plastic garden gnomes. In a nutshell, trees is what we know and trees is what we do, and only trees (and some shrubs to go with the trees).
Read more
Where we are located
Address
Arundel Arboretum Ltd Scotland Barn Chichester Road Arundel West Sussex BN18 0AD
Contact Us
Monday - Friday
8.00 am - 5.00 pm
Saturday - Sunday
10.00 am - 4.00 pm
Bank Holidays
10.00 a.m. - 4.00 p.m.
Easter Sunday - Closed

Christmas & New Year Closed between Christmas and New Year