£44.00 GBP
Regular price
Sale price
Unit price
per
Sold out
1 in stock
Shipped in 3-5 working days
Azalea japonica 'Hino Crimson' – A Vibrant Burst of Color for Your Garden
Introducing the stunning Azalea japonica 'Hino Crimson', a compact and hardy evergreen shrub that will captivate you with its brilliant, crimson-red flowers. This showstopper is an ideal choice for both beginner and experienced gardeners, bringing a touch of elegance and a pop of color to your landscape.
Key Features:
1. Eye-catching crimson blooms: The 'Hino Crimson' is prized for its vibrant, rich red flowers that emerge in late spring and continue to delight throughout the early summer months. The profusion of blossoms adorns the shrub, creating a spectacular display that will leave a lasting impression.
2. Compact, evergreen foliage: Azalea japonica 'Hino Crimson' is a small, slow-growing shrub, typically reaching a mature height and width of 2 to 4 feet. Its lush, dark green leaves provide year-round interest, making it a perfect choice for small gardens, borders, or containers.
3. Easy to grow and care for: This versatile and resilient azalea thrives in a wide range of soil types, provided they are well-draining and acidic. It prefers partial shade to dappled sunlight, and requires minimal pruning to maintain its attractive shape.
4. Attracts pollinators: The 'Hino Crimson' azalea's vivid flowers not only add beauty to your garden but also attract butterflies, bees, and other beneficial pollinators. This makes it an excellent addition to a pollinator-friendly garden.
5. Versatile landscaping uses: Azalea japonica 'Hino Crimson' can be planted as a standalone specimen, in groups to create a stunning hedge, or as an eye-catching accent in mixed borders. Its vibrant color and compact size make it a valuable addition to any garden design.
Bring the breathtaking beauty of Azalea japonica 'Hino Crimson' to your garden today and experience the joy of vibrant, crimson-red blooms every spring. Order yours now and transform your landscape into a dazzling display of color and life!
Key Info

Size & Spacing

Preferred Location

Orientation

South-facing, East-facing, West-facing, sheltered

Soil Type

acid soil, partial shade to full sun

Soil moisture

moist but well-drained, well-drained

Growing Period
View full details
Arundel Arboretum is a shrub and tree retail nursery with over 40 years of experience.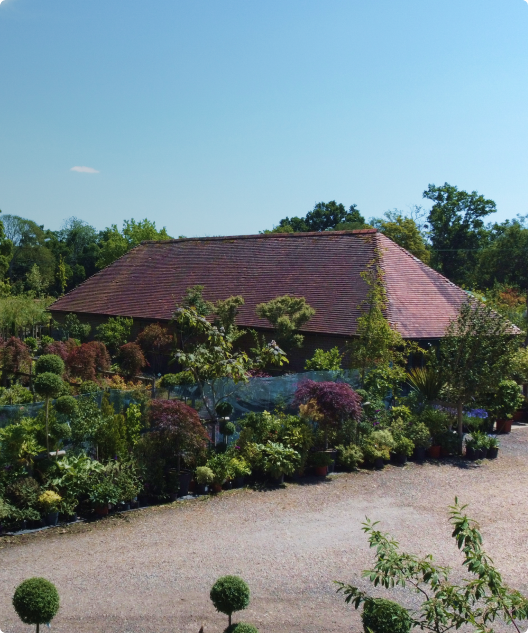 About Us
During this time, we have developed a large stock of trees, mature evergreen shrubs, conifers, Japanese maples, cedars and olives. What sets us apart from a generic garden center is solid unwavering focus on trees and some bigger shrubs. You will find thousands of trees, hundreds of varieties and lots of experts who are working on the nursery and more than willing to help you to choose a plant for you.
What you will not find is hot tubs, garden furniture and plastic garden gnomes. In a nutshell, trees is what we know and trees is what we do, and only trees (and some shrubs to go with the trees).
Read more
Where we are located
Address
Arundel Arboretum Ltd Scotland Barn Chichester Road Arundel West Sussex BN18 0AD
Contact Us
Monday - Friday
8.00 am - 5.00 pm
Saturday - Sunday
10.00 am - 4.00 pm
Bank Holidays
10.00 a.m. - 4.00 p.m.
Easter Sunday - Closed

Christmas & New Year Closed between Christmas and New Year