£44.00 GBP
Regular price
Sale price
Unit price
per
Sold out
2 in stock
Shipped in 3-5 working days
A Delightful Garden Gem
Azalea Japonica 'Rosa Gretten' is a captivating evergreen shrub, cherished by British gardeners for its remarkable beauty and resilience. Its enchanting pink blooms and compact growth habit make it a perfect addition to any tree nursery or garden in the UK.
Floral Display: The 'Rosa Gretten' variety is renowned for its profusion of stunning, trumpet-shaped flowers that emerge in late spring, bursting into a vibrant display of pink hues. The delicate, ruffled petals are a delightful contrast to the glossy, dark green foliage. These eye-catching blossoms not only add a touch of elegance to your garden but also attract pollinators such as bees and butterflies.
Growth Habit and Size: Azalea Japonica 'Rosa Gretten' exhibits a compact, rounded growth habit, typically reaching a height of 3-4 feet (0.9-1.2 meters) and a similar spread. This makes it an ideal choice for small gardens, borders, or container gardening, where space may be limited. The dense foliage provides excellent coverage and a lush backdrop for other plants.
Cultural Requirements: Thriving in acidic, well-draining soil, 'Rosa Gretten' prefers dappled shade to partial sunlight, ensuring its vibrant colours remain vivid. The shrub is cold-hardy and can tolerate temperatures down to -15°C (5°F), making it suitable for most regions across the UK. Regular mulching with organic matter, such as pine needles or compost, will help maintain soil acidity and moisture levels.
Care and Maintenance: Pruning is generally not required for Azalea Japonica 'Rosa Gretten', but if desired, light trimming can be performed after flowering to maintain shape and encourage bushier growth. Ensure adequate watering during dry spells, and apply a slow-release, acid-forming fertilizer in spring to promote optimal growth and blooming.
In summary, Azalea Japonica 'Rosa Gretten' is a versatile and captivating shrub that will add a burst of colour and charm to any British garden. With its low-maintenance nature and appealing aesthetics, it's an excellent choice for both novice and experienced gardeners alike.
Key Info

Size & Spacing

Preferred Location

Orientation

South-facing, East-facing, West-facing, sheltered

Soil Type

acid soil, partial shade to full sun

Soil moisture

moist but well-drained, well-drained

Growing Period
View full details
Why Arundel Arboretum?
Unbeatable Quality

Since we only grow and sell trees, in 40 years we have figured out how to do it very well.

Expert Advice

Ask our experienced staff for advice. Happy to help once bought, simply email if any problems or come over for a chat.


Expert Delivery and Planting

We will deliver your tree and plant it for you. Or 10 trees or a 100.

Arundel Arboretum is a shrub and tree retail nursery with over 40 years of experience.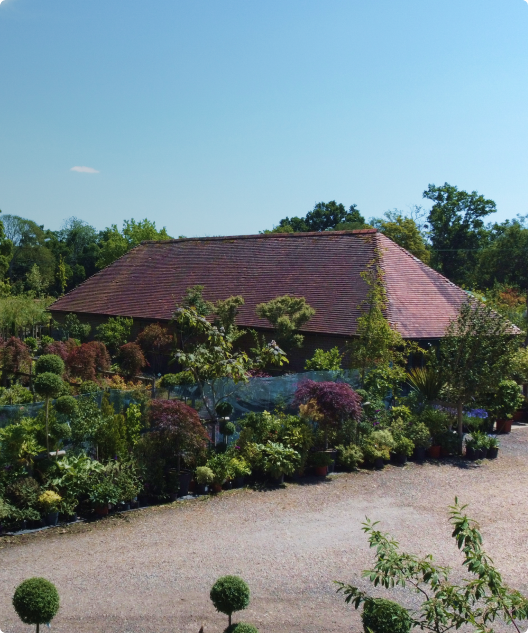 About Us
During this time, we have developed a large stock of trees, mature evergreen shrubs, conifers, Japanese maples, cedars and olives. What sets us apart from a generic garden center is solid unwavering focus on trees and some bigger shrubs. You will find thousands of trees, hundreds of varieties and lots of experts who are working on the nursery and more than willing to help you to choose a plant for you.
What you will not find is hot tubs, garden furniture and plastic garden gnomes. In a nutshell, trees is what we know and trees is what we do, and only trees (and some shrubs to go with the trees).
Read more
Where we are located
Address
Arundel Arboretum Ltd Scotland Barn Chichester Road Arundel West Sussex BN18 0AD
Contact Us
Monday - Friday
8.00 am - 5.00 pm
Saturday - Sunday
10.00 am - 4.00 pm
Bank Holidays
10.00 a.m. - 4.00 p.m.
Easter Sunday - Closed

Christmas & New Year Closed between Christmas and New Year