£58.00 GBP
Regular price
Sale price
Unit price
per
Sold out
1 in stock
Shipped in 3-5 working days
Hydrangea Original Mophead - Pink is a stunning, deciduous shrub that is highly prized by gardeners for its gorgeous and delicate pink flowers. The plant boasts a lush and bushy appearance with large, high-quality, pink mophead blooms that typically measure 15-25cm wide. The flowers are formed by slightly rounded and folded petals that give a hair-like appearance with the buds taking on a pinkish colouration.

One of the remarkable features of the hydrangea original mophead is the ability of its blooms to alter colour based on the ph level of the soil. In acidic soil, the flowers adopt a deep and vivid pink hue, while in basic soil, they present a light shade of pink or lilac. Gardeners can easily manipulate the colour of the flowers by tweaking the soil pH.

The hydrangea original mophead pink is easy to grow and maintain. It prefers well-drained soils that are rich in organic matter in a partially shaded environment. It can tolerate full sunshine, provided the soil remains moist. One of the best times to plant the hydrangea is in early spring or autumn to allow for time to develop roots.

The shrub plant is hardy and grows to a height of between 1 and 2 meters. Its leaves are glossy, deep green and oval-shaped, with a serrated margin. They measure up to 15 cm long and 10 cm wide. The plant's beauty is further enhanced by its woody stem that supports the flowers' weight.

This plant is not only aesthetically pleasing but can also serve as a symbol of hope and gratitude. It represents heartfelt emotions, and giving a bouquet of hydrangeas can convey a message of gratitude, love, remembrance, and appreciation.

In conclusion, the hydrangea original mophead pink is an excellent addition to any garden or outdoor space. Its gorgeous and delicate flowers, ease of maintenance, adaptability in different soil conditions, and ability to symbolise emotions make it a top choice among gardeners.
Key Info

Size & Spacing

Mature Height

1.5 meters.

Preferred Location

Orientation

Partial shade tolarates full shade

Soil Type

Moist, fertile, well-drained, acidic soil

Soil moisture

Moist, but well-drained soil

Growing Period
View full details
Why Arundel Arboretum?
Unbeatable Quality

Since we only grow and sell trees, in 40 years we have figured out how to do it very well.

Expert Advice

Ask our experienced staff for advice. Happy to help once bought, simply email if any problems or come over for a chat.


Expert Delivery and Planting

We will deliver your tree and plant it for you. Or 10 trees or a 100.

Arundel Arboretum is a shrub and tree retail nursery with over 40 years of experience.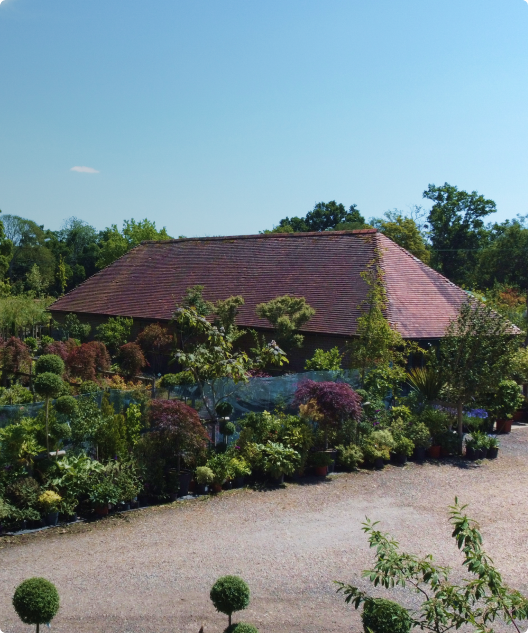 About Us
During this time, we have developed a large stock of trees, mature evergreen shrubs, conifers, Japanese maples, cedars and olives. What sets us apart from a generic garden center is solid unwavering focus on trees and some bigger shrubs. You will find thousands of trees, hundreds of varieties and lots of experts who are working on the nursery and more than willing to help you to choose a plant for you.
What you will not find is hot tubs, garden furniture and plastic garden gnomes. In a nutshell, trees is what we know and trees is what we do, and only trees (and some shrubs to go with the trees).
Read more
Where we are located
Address
Arundel Arboretum Ltd Scotland Barn Chichester Road Arundel West Sussex BN18 0AD
Contact Us
Monday - Friday
8.00 am - 5.00 pm
Saturday - Sunday
10.00 am - 4.00 pm
Bank Holidays
10.00 a.m. - 4.00 p.m.
Easter Sunday - Closed

Christmas & New Year Closed between Christmas and New Year