Regular price
£490.00 GBP
£490.00 GBP
Regular price
Sale price
Unit price
per
Sold out
6 in stock
Shipped in 3-5 working days
The Magnolia grandiflora 'Goliath' is a remarkable evergreen tree native to the southeastern United States, but it has also found a welcoming home in the United Kingdom, where it graces gardens with its stunning presence. This cultivar is a testament to the magnificence of the Magnolia genus, known for its splendid, large, and fragrant flowers.
Standing tall and majestic, the 'Goliath' is aptly named, as it can reach heights of up to 15 meters (50 feet) or more. Its robust, symmetrical shape and glossy, leathery, dark green leaves provide year-round interest and make it a desirable choice for landscape design. The leaves are often 20-30 centimeters (8-12 inches) long, adding to its impressive appearance.
What truly sets the 'Goliath' apart, however, are its magnificent blooms. The tree produces enormous, creamy-white, cup-shaped flowers that can span up to 30 centimeters (12 inches) in diameter. These blossoms are highly fragrant, exuding a sweet, lemony scent that can perfume an entire garden. They typically appear from late spring to early summer, creating a captivating spectacle that attracts pollinators and enchants human observers alike.
In the UK's temperate climate, the 'Goliath' is a hardy choice, capable of withstanding both cold winters and mild summers. It thrives in well-drained soil and benefits from a sunny to partially shaded location. Regular pruning helps maintain its shape and encourages robust flowering.
With its grandeur and elegance, the Magnolia grandiflora 'Goliath' serves as a stunning focal point in gardens, parks, and estates across the UK. Its year-round beauty, fragrant blooms, and adaptability make it a cherished addition to the British horticultural landscape, providing a touch of southern charm in the British Isles. Gardeners and nature enthusiasts alike can enjoy the splendor of this remarkable tree, which embodies the enduring allure of magnolias.
Key Info

Size & Spacing

Mature Height

more than 12m

Shape / habit

bushy, pyramidal to rounded

Preferred Location

Orientation

South–facing or West–facing or East–facing, sheltered

Soil Type

acid, alkaline, neutral, full sun, partial shade

Soil moisture

moist but well–drained, well–drained

Growing Period
View full details
Why Arundel Arboretum?
Unbeatable Quality

Since we only grow and sell trees, in 40 years we have figured out how to do it very well.

Expert Advice

Ask our experienced staff for advice. Happy to help once bought, simply email if any problems or come over for a chat.


Expert Delivery and Planting

We will deliver your tree and plant it for you. Or 10 trees or a 100.

Arundel Arboretum is a shrub and tree retail nursery with over 40 years of experience.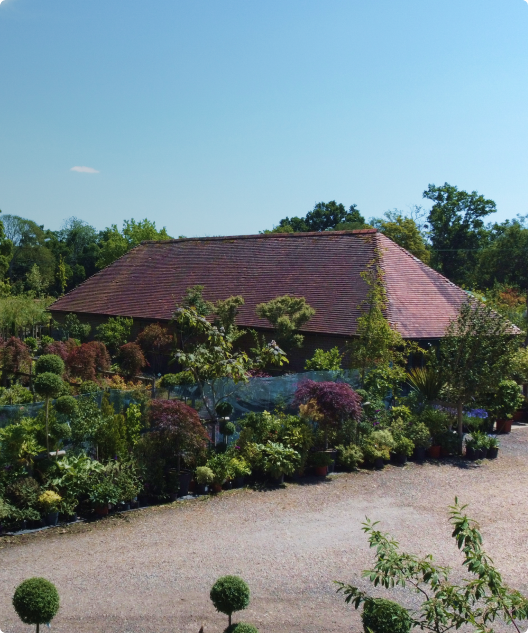 About Us
During this time, we have developed a large stock of trees, mature evergreen shrubs, conifers, Japanese maples, cedars and olives. What sets us apart from a generic garden center is solid unwavering focus on trees and some bigger shrubs. You will find thousands of trees, hundreds of varieties and lots of experts who are working on the nursery and more than willing to help you to choose a plant for you.
What you will not find is hot tubs, garden furniture and plastic garden gnomes. In a nutshell, trees is what we know and trees is what we do, and only trees (and some shrubs to go with the trees).
Read more
Where we are located
Address
Arundel Arboretum Ltd Scotland Barn Chichester Road Arundel West Sussex BN18 0AD
Contact Us
Monday - Friday
8.00 am - 5.00 pm
Saturday - Sunday
10.00 am - 4.00 pm
Bank Holidays
10.00 a.m. - 4.00 p.m.
Easter Sunday - Closed

Christmas & New Year Closed between Christmas and New Year