Regular price
£230.00 GBP
£230.00 GBP
Regular price
Sale price
Unit price
per
Sold out
Shipped in 3-5 working days
Paulownia imperialis, also known as the royal paulownia or empress tree, is a fast-growing deciduous tree that is native to China. It is widely cultivated in many parts of the world as an ornamental tree, and also for its wood, which is highly valued for its durability and lightness.
The tree has a straight trunk, which can reach up to 20 meters in height, and a broad, spreading crown. Its leaves are large, heart-shaped, and have a velvety texture, with a dark green color on the upper surface and a lighter green color underneath. In the spring, the tree produces large clusters of fragrant, trumpet-shaped flowers that are pink-purple in color.
Paulownia imperialis is known for its rapid growth, with some trees reaching a height of 5 meters in just one year. Its wood is lightweight, strong, and resistant to rot and insects, making it ideal for use in construction, furniture making, and musical instruments.
In addition to its practical uses, Paulownia imperialis is also valued for its ornamental qualities. It is often planted in parks and gardens, and its large, showy flowers make it a popular choice for landscaping. The tree is also considered a symbol of prosperity and good luck in many cultures, and is sometimes planted near homes and temples for this reason.
Paulownia imperialis produces a capsule fruit that is oval-shaped and about 5-10 cm in length. The fruit is green when it is young and turns brown as it matures. Each fruit contains hundreds of small, winged seeds that are released when the fruit capsule splits open.
The fruit of Paulownia imperialis is not commonly eaten by humans, as it is not considered to be particularly palatable. However, it is sometimes eaten by wildlife, including birds and small mammals. The seeds are dispersed by the wind, which helps the tree to spread and establish new colonies.
Key Info

Size & Spacing

Preferred Location

Orientation

Full sun, West–facing or East–facing or South–facing

Soil Type

Chalk, Clay, Loam, Sand, Acid, Alkaline, Neutral

Soil moisture

Well–drained

Growing Period

Foliage

spring, summer, autumn
View full details
Why Arundel Arboretum?
Unbeatable Quality

Since we only grow and sell trees, in 40 years we have figured out how to do it very well.

Expert Advice

Ask our experienced staff for advice. Happy to help once bought, simply email if any problems or come over for a chat.


Expert Delivery and Planting

We will deliver your tree and plant it for you. Or 10 trees or a 100.

Arundel Arboretum is a shrub and tree retail nursery with over 40 years of experience.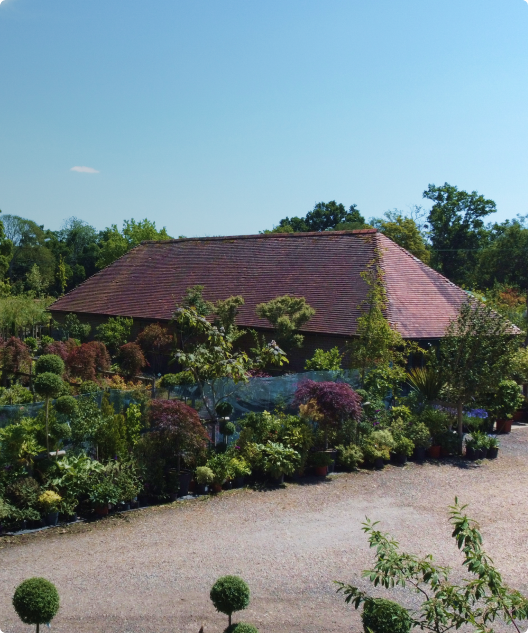 About Us
During this time, we have developed a large stock of trees, mature evergreen shrubs, conifers, Japanese maples, cedars and olives. What sets us apart from a generic garden center is solid unwavering focus on trees and some bigger shrubs. You will find thousands of trees, hundreds of varieties and lots of experts who are working on the nursery and more than willing to help you to choose a plant for you.
What you will not find is hot tubs, garden furniture and plastic garden gnomes. In a nutshell, trees is what we know and trees is what we do, and only trees (and some shrubs to go with the trees).
Read more
Where we are located
Address
Arundel Arboretum Ltd Scotland Barn Chichester Road Arundel West Sussex BN18 0AD
Contact Us
Monday - Friday
8.00 am - 5.00 pm
Saturday - Sunday
10.00 am - 4.00 pm
Bank Holidays
10.00 a.m. - 4.00 p.m.
Easter Sunday - Closed

Christmas & New Year Closed between Christmas and New Year