Regular price
£150.00 GBP
£150.00 GBP
Regular price
Sale price
Unit price
per
Sold out
2 in stock
Shipped in 3-5 working days
Pinus strobus 'Fastigiata', commonly known as the Columnar Eastern White Pine or Fastigiate White Pine, is a unique cultivar of the Eastern White Pine (Pinus strobus) species. This elegant and slender evergreen conifer is native to North America and is prized for its distinctive, narrow, columnar growth habit, which sets it apart from the more common, wider-spreading form of the species. With its tall, upright branches and dense foliage, Pinus strobus 'Fastigiata' creates a strong vertical element in any landscape, making it an ideal choice for gardens and urban spaces where space is limited.
The Fastigiate White Pine can reach heights of 30 to 50 feet, with a narrow spread of just 10 to 12 feet. Its needles are soft, long, and bluish-green, arranged in bundles of five. These needles give the tree a fine-textured, feathery appearance that is both graceful and eye-catching. The bark of the tree is smooth and grayish-brown when young, becoming darker and more furrowed as it matures. The tree produces small, slender, cylindrical cones that are 4 to 8 inches long, which can persist on the branches for several years.
One of the key features of Pinus strobus 'Fastigiata' is its adaptability. It is a hardy and resilient tree, capable of thriving in a wide range of soil types and pH levels, although it prefers well-draining, sandy loam soils. The tree has a moderate tolerance for salt, making it suitable for coastal areas, and can also withstand cold temperatures.
Pinus strobus 'Fastigiata' is relatively low-maintenance, requiring minimal pruning to maintain its shape. It is generally pest-resistant, but can be susceptible to white pine weevil, white pine blister rust, and root rot if grown in poorly draining soils. The tree is also deer-resistant, which is an added advantage for those looking to create a wildlife-friendly garden.
The Fastigiate White Pine is a versatile and attractive tree, suitable for use as a specimen, screen, or windbreak. Its narrow, columnar form makes it an excellent choice for planting in tight spaces, and its year-round beauty adds interest and texture to any landscape. Overall, Pinus strobus 'Fastigiata' is a remarkable cultivar that offers a unique and elegant alternative to the traditional Eastern White Pine, providing a striking focal point in gardens and urban environments alike.
Key Info

Size & Spacing

Mature Height

more than 12m

Mature Width

more than 8m

Preferred Location

Orientation

South–facing or West–facing, exposed or sheltered

Soil Type

acid, alkaline, neutral, full sun

Soil moisture

moist but well–drained, well–drained

Growing Period

Fruit

summer, autumn, winter
View full details
Why Arundel Arboretum?
Unbeatable Quality

Since we only grow and sell trees, in 40 years we have figured out how to do it very well.

Expert Advice

Ask our experienced staff for advice. Happy to help once bought, simply email if any problems or come over for a chat.


Expert Delivery and Planting

We will deliver your tree and plant it for you. Or 10 trees or a 100.

Arundel Arboretum is a shrub and tree retail nursery with over 40 years of experience.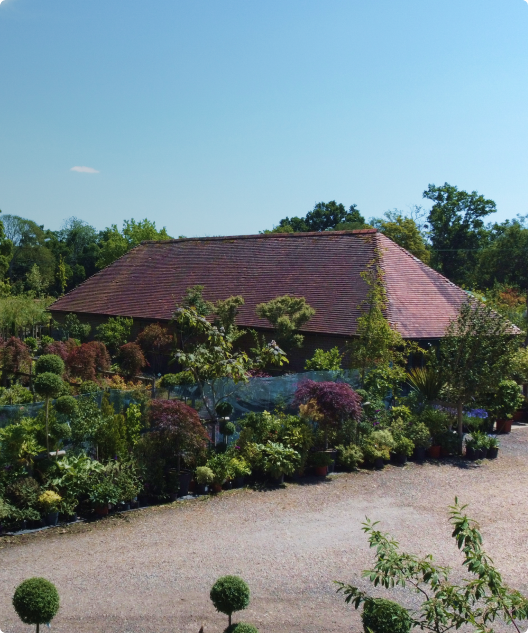 About Us
During this time, we have developed a large stock of trees, mature evergreen shrubs, conifers, Japanese maples, cedars and olives. What sets us apart from a generic garden center is solid unwavering focus on trees and some bigger shrubs. You will find thousands of trees, hundreds of varieties and lots of experts who are working on the nursery and more than willing to help you to choose a plant for you.
What you will not find is hot tubs, garden furniture and plastic garden gnomes. In a nutshell, trees is what we know and trees is what we do, and only trees (and some shrubs to go with the trees).
Read more
Where we are located
Address
Arundel Arboretum Ltd Scotland Barn Chichester Road Arundel West Sussex BN18 0AD
Contact Us
Monday - Friday
8.00 am - 5.00 pm
Saturday - Sunday
10.00 am - 4.00 pm
Bank Holidays
10.00 a.m. - 4.00 p.m.
Easter Sunday - Closed

Christmas & New Year Closed between Christmas and New Year