£10.00 GBP
Regular price
Sale price
Unit price
per
Sold out
28 in stock
Shipped in 3-5 working days
Pyracantha 'Orange Glow' is a beautiful outdoor garden plant that is sure to make a striking addition to any landscape. Its scientific name is Pyracantha coccinea 'Orange Glow', and it is a member of the Rosaceae family. This evergreen shrub is popularly grown for its spectacular bright orange berries that ripen in autumn and winter, contrasting with its shiny dark-green foliage.

Pyracantha 'Orange Glow' is medium-sized, reaching 6-8 feet in height and 5-6 feet in width, with a bushy and dense growth habit. The bush can be planted in any sunny or partially shaded spot in the garden, where it can enjoy moist, well-drained soil. It is quite adaptable to different soil types and can tolerate windy and dry conditions once established.

Apart from its attractive berries, Pyracantha 'Orange Glow' also features clusters of small white flowers with a subtly pleasant fragrance that appear in spring and early summer. These flowers not only contribute to the shrub's charm, but they also attract bees, butterflies, and other pollinators to the garden.

This variety of Pyracantha is a low-maintenance plant that requires minimal upkeep to stay healthy and looking its best. Pruning should be done in late winter or early spring to maintain a compact shape and promote new growth. A yearly fertilizer application is advisable to feed the plant and encourage optimal growth.

However, gardeners should handle Pyracantha 'Orange Glow' with caution, as it has sharp thorns that can cause skin irritation or injury if not handled carefully. This feature also makes it popular for use as a security plant or hedge.

In conclusion, Pyracantha 'Orange Glow' is an excellent garden plant that offers not only visual appeal but also pollinator benefits and security. With its easy-care nature and attractive features, it has become a staple of many landscapes.
Key Info

Size & Spacing

Mature Width

The ultimate spread of Pyracantha 'Orange Glow' is 3 meters.

Preferred Location

Orientation

Full sun to partial shade tolarates full shade

Soil Type

Well-draining soil types with good fertility

Soil moisture

Pyracantha 'Orange Glow' prefers moist soil

Growing Period
View full details
Why Arundel Arboretum?
Unbeatable Quality

Since we only grow and sell trees, in 40 years we have figured out how to do it very well.

Expert Advice

Ask our experienced staff for advice. Happy to help once bought, simply email if any problems or come over for a chat.


Expert Delivery and Planting

We will deliver your tree and plant it for you. Or 10 trees or a 100.

Arundel Arboretum is a shrub and tree retail nursery with over 40 years of experience.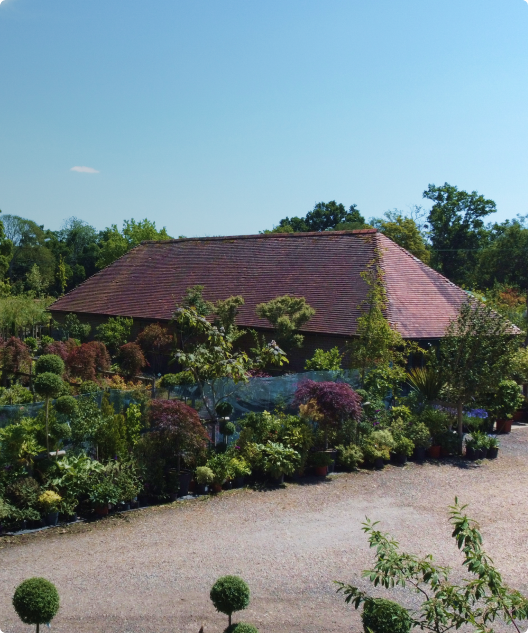 About Us
During this time, we have developed a large stock of trees, mature evergreen shrubs, conifers, Japanese maples, cedars and olives. What sets us apart from a generic garden center is solid unwavering focus on trees and some bigger shrubs. You will find thousands of trees, hundreds of varieties and lots of experts who are working on the nursery and more than willing to help you to choose a plant for you.
What you will not find is hot tubs, garden furniture and plastic garden gnomes. In a nutshell, trees is what we know and trees is what we do, and only trees (and some shrubs to go with the trees).
Read more
Where we are located
Address
Arundel Arboretum Ltd Scotland Barn Chichester Road Arundel West Sussex BN18 0AD
Contact Us
Monday - Friday
8.00 am - 5.00 pm
Saturday - Sunday
10.00 am - 4.00 pm
Bank Holidays
10.00 a.m. - 4.00 p.m.
Easter Sunday - Closed

Christmas & New Year Closed between Christmas and New Year