Regular price
£110.00 GBP
£110.00 GBP
Regular price
Sale price
Unit price
per
Sold out
Shipped in 3-5 working days
Arbutus unedo multi-stem is an evergreen, ornamental, multi-stem, capriciously growing shrub or small tree with glossy, leathery, mid-green foliage. It is very unusual and stunning all year round. Clusters of fragrant, bell-shaped, white flowers bloom from autumn to mid-winter. Round, yellow fruits appear in winter and slowly become ripe in the next 12 months, gradually turning red. They are still on the tree when new flowers show up in autumn. A grey-brown bark peels, revealing cinnamon-colored inner bark. Arbutus unedo multi-stem grows slowly in a multi-stem form. It can grow in all kinds of soils and climate conditions, but prefers acidic, moist and well-drained soil, in full sun or partial shade. It is tolerant to drought, disease-free and pest-free. Very resilient. This unusual, colorful and very attractive plant is perfect as a specimen plant, great for shrub borders, hedges, coastal gardens, and for growing in containers.
Key Info

Size & Spacing

Shape / habit

bushy, multi-stem, capricious-growing, half-open crown

Preferred Location

Orientation

South–facing or West–facing, sheltered

Soil Type

acid, neutral, alkaline soil, full sun

Soil moisture

well-drained

Growing Period

Flower

from fall to mid-winter

Fruit

from winter to autumn
View full details
Arundel Arboretum is a shrub and tree retail nursery with over 40 years of experience.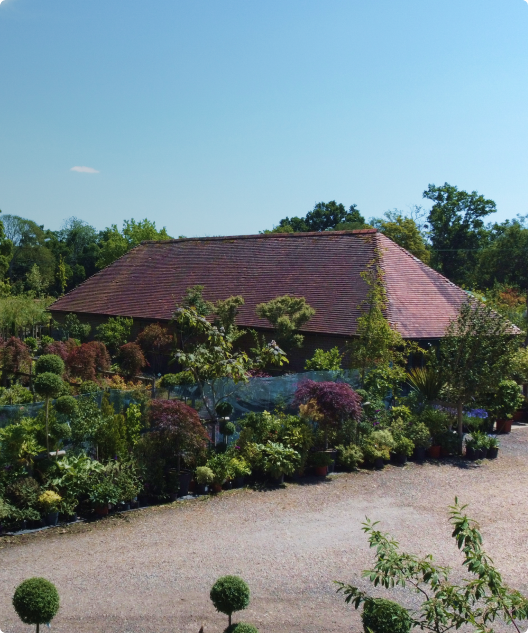 About Us
During this time, we have developed a large stock of trees, mature evergreen shrubs, conifers, Japanese maples, cedars and olives. What sets us apart from a generic garden center is solid unwavering focus on trees and some bigger shrubs. You will find thousands of trees, hundreds of varieties and lots of experts who are working on the nursery and more than willing to help you to choose a plant for you.
What you will not find is hot tubs, garden furniture and plastic garden gnomes. In a nutshell, trees is what we know and trees is what we do, and only trees (and some shrubs to go with the trees).
Read more
Where we are located
Address
Arundel Arboretum Ltd Scotland Barn Chichester Road Arundel West Sussex BN18 0AD
Contact Us
Monday - Friday
8.00 am - 5.00 pm
Saturday - Sunday
10.00 am - 4.00 pm
Bank Holidays
10.00 a.m. - 4.00 p.m.
Easter Sunday - Closed

Christmas & New Year Closed between Christmas and New Year